We Are Warriors

We are a 501(c)3 non-profit organization promoting the benefits of yoga to help relieve stress and some symptoms of cancer and its associated treatments. In addition, we provide yoga classes for survivors and caregivers and give financial assistance for some of their liquid nutritional needs. We also remind people that they are never too young to get colon cancer
Liquid Nutrition

We provide free liquid nutritional supplements to cancer survivors currently in treatment.
Colon Cancer Awareness

We try to save lives by raising awareness of colon and other cancers.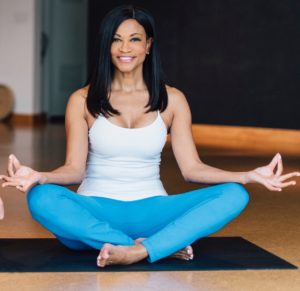 Benefits of Yoga

It helps relieve some symptoms of cancer and its associated treatments.
Yoga Events

Our events are free, open to the public and cater to all fitness levels.
"The money that Yoga Warriors gives CARTI allows us to buy our patients, who are in desperate need, nutritional supplements. Those products are very expensive and often patients, who are sick and cannot tolerate food anymore or just need extra protein, they now have access to these products thanks to Yoga Warriors."
"Yoga, with breathing exercises, really helps them relax and will reduce their anxiety and will reduce their stress level. When patients are less anxious and have less stress and they're feeling good about themselves they will strive, they will do well."
Dr. Omar Khalil
Oncologist
"People generally aren't stressed when they're doing yoga.  There's something about that whole exercise and the mental state that a person is in when they're doing it.  It allows the body to be in a more relaxed state."
Dr. Rhonda Gentry
Oncologist
2 years ago
RT @donnaterrell_tv: .@ACSCentralAR With some of the #CancerSurvivors at #RelayForLife #inspiration & #hope @YogaWarriors_ https://t.co/sZQ…
2 years ago
YW presents a check to @ACSCentralAR at #RelayForLife event 2nite @donnaterrell_tv https://t.co/yGS00tOBiX
2 years ago
RT @donnaterrell_tv: Pictures! Pictures! Pictures! from @YogaWarriors_ event! https://t.co/rVZmt5Gc31 @catesfancy @SusanneBrunner @ngstamp…
2 years ago
YW appreciates you @LRBigStyle !!!!
2 years ago
When you shop @AmazonSmile, Amazon will make a donation to Donna Terrells Yoga Warriors Fighting Colon Cancer. https://t.co/sbARlT3U1K